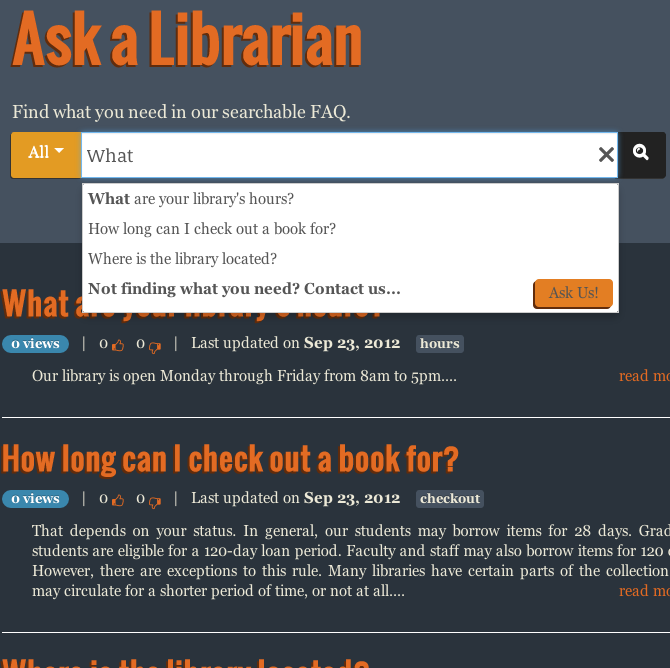 The great thing about a FAQ is that it saves time for both librarians and patrons by providing thorough answers to commonly asked questions, questions often encountered when chatting with patrons online. Now you can combine real-time chat with a browsable FAQ to provide a richer virtual reference experience for your patrons!
Visit our very own LibraryH3lp FAQ to see an example in action. Each FAQ comes with a built-in mobile-specific version for smart phones. You can see of the number of views for each question and the last updated time stamp indicating answer "freshness." And there is a built-in social component as well. Patrons can vote a question up as helpful (a like) or down (a dislike) as not helpful.
Look and feel for the FAQ is highly customizable. You have access to all the underlying templates, giving you complete control over the look of your own FAQ site. Restructure and build upon the default templates as needed to best suit your needs. But you don't have to start from scratch, we also offer 12 preconfigured themes for your FAQ. Plus, we take care of the hosting and your FAQ gets its own URL; or you can opt to use your own domain instead.