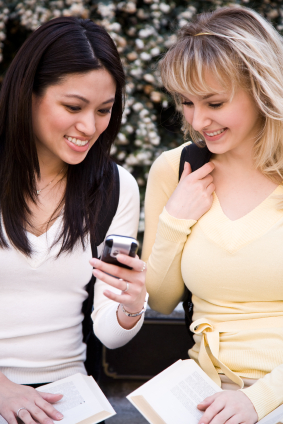 Why stop with Ask a Librarian on your website? Integrate your own SMS reference service as well! Mobile patrons can chat via SMS with your library by texting a dedicated Text a Librarian number. SMS chat offers mobile customers all of the benefits of web support chat without being tied to a website. Not all patrons can browse your website with their phones, but most can text a librarian!
With SMS chat, librarians can provide instant answers, links to articles/references, and more by typing messages back and forth with mobile patrons in real time. Patrons typing text messages and librarians answering via chat client on their desktop, laptop, tablet, or smart phone.
When paired with our IM gateway and mobile website chat widget features, SMS chat completes a comprehensive and powerful instant mobile chat toolkit for your library. Let your patrons choose their preferred communication channel. You can handle them all within a single, simple interface!
Forming a consortium or network of libraries? LibraryH3lp makes it easy to provide seamless staffing and transfer of SMS chats between participating libraries and librarians.